January 2013
I'm now blogging on Svbtle! →
Some big news, I've been invited to join the Svbtle network! From now on, I'll be blogging at blog.zackshapiro.com. I hope to see you over there!
4 tags
My favorite habit: Write three positive things...
I've been talking about this habit a lot recently and I thought it deserved its own blog post. It's a really simple thing you can do to change how your brain scans the past. Rather than scan for negative, you'll start scanning for the positive things, the little victories that you had throughout your day. All you have to do is write down three positive things that happened to you that day. In...
December 2012
4 tags
GitHub: An Archive Tool for Svbtle Blogs →
A few weeks ago, Brad McCarty mentioned to me how much he loved his Svbtle blog and the platform itself. He just wished there was some kind of way to archive your posts. So I wrote it that night and threw it on GitHub for any and all Svbtle bloggers to use.  The 29 line Ruby script will save all of your posts to a svbtle_archive.txt file for you. I also wanted to start adding some of my own,...
Thank you
2012 was full of surprises and it pushed me way beyond my comfort zones. It was one of the hardest years of my life, as I transitioned away from college and school life and into the real world. I started the year working at Path. When that didn't work out, I interviewed unsuccessfully at seven different well-known startups for business development or product roles. In March, I thought a lot...
3 tags
I'm trying to be less hyperbolic.
I'm trying not to speak in hyperbole because I feel that the majority of our disagreements come from statements that mean to be everything though they never can be. I'm trying to avoid hyperbole in my life because a hyperbole is a lie - sometimes for effect, sometimes for art, sometimes because thinking the rest of a thought through is difficult and time consuming. In Shunryu...
November 2012
4 tags
How to Hack Any Application and Set Yourself Apart...
In the last few years, I've been thinking a lot about applications while applying to a lot of different things. Just a few years ago, I sent five applications to universities, hoping that at least one of them would let me in. Four out of the five did. Last summer, I had the privilege of being a Summer Associate at TechStars in Boulder where I worked with twelve incredibly talented young...
5 tags
The truth is in the "Fish"
(Photo Credit: Robin Sloan) For years, I can't remember loving much on the Internet. I can count on both hands the things that I've loved, cited repeatedly, and told people were really important. Yesterday, I came across one of these things (which I have since experienced three more times): "Fish," by Robin Sloan. Fish is a meditation on what it means to love something...
4 tags
Quick thoughts on the sea of To-Do list apps
I work really well off of lists. I love to make them and I love to plow through them. Most of the tools in the To-Do list market make me depressed though. We haven't even come close to figuring out how track and manage our lives, work and tasks effectively through software.   Some quick thoughts: I like that in Asana I can press enter and create a new task. I like that in Lift I have a...
2 tags
A Cross-section of the Creative Process
(Photo by Craig Mod) Our brains do this tricky thing. When they sense negative space, they fill that space with stories. And unfortunately, it seems as if the best things just appear out of thin air. So when your favorite band releases their latest album that absolutely blows you away, your brain tells itself that these guys must just have it and that the way you create things is totally...
October 2012
Anonymous asked: for someone who wants to start learning about programming, where does one start? without going to school, is there any basic things one can learn on their own?
4 tags
Build what you want. Create from the heart.
In my life I've made a bunch of things. I've created and released a four iOS apps. I wrote, produced and directed a 12 minute documentary on Rosewood, an abandoned insane asylum in Owings Mills, Maryland. My intention with this paragraph is not to boast about the things I've done but to talk about how I see each of these in relation to creating things from my heart. In my first...
Anonymous asked: So ive read your post about ADD and Programing, and i was wandering if you have any ideas for someone with severe ADD who has tried a couple of times to get into programing but keeps on failing. i know, love and have a strong passion for all things tech but i was never able to "get" the core idea of it. any advise ?
3 tags
Programming as a cure for A.D.D.?
I guess all my life I've had A.D.D. It's mild and never really precluded me from doing anything. But I don't think I've been able to be as effective as I want to be. I never noticed or accepted that I had mild A.D.D. until a few months ago and around that time, I started thinking about methods to work with it. The A.D.D. brain is an interesting one. It's creative,...
3 tags
A beginner's guide to Redirect and Render in Rails
When I first started learning Rails, it took me a few weeks to figure out that Redirect and Render did different things. I overlooked them and figured that I'd throw one into my controller as needed and everything would be handled. Tubes on the Internet are all the same, right? Wrong. Let's start with Redirects. With a Redirect, Rails tells the browser to do a new HTTP request to that...
September 2012
Forget the last one. Do the next one.
In high school, our lacrosse team had shirts and across the shoulders was printed a simple fragment of a sentence, "The next one." The idea was simple: if you got a ground ball, get the next one. If you scored a goal, score the next one. If you did something good, don't dwell on it, do the next one. Recently this notion came back to me, not to stay stagnant for too long and...
3 tags
Want to learn Rails? Start here.
As you learn any skills, your brain is constantly wiring and re-wiring itself, teaching itself to think and understand in the context of your skill. Learning how to code is no different. The way I think through a problem now versus the way I did six months ago is essentially night and day. This post is about the resources that I used to learn how to code. This isn't gospel; this are just...
Being honest with myself: my journey to learning...
For the past eight years I've been building things in one way or another. It started with blogs and podcasts and moved to things that were essentially ideas for the web and went nowhere. I didn't know how to stick with an idea and I didn't know that people built things for a living. In college, I met an early mentor who taught me about startups and told me that Boulder was chock...
August 2012
4 tags
My first experience with Lyft
At TaskRabbit, we talk a lot about people working together to get stuff done. Collaborative consumption is an interesting thing because of how efficiently it allows us to trade time, money and resources to get things done. After two friends raved about Lyft the other night, I decided to give it a spin. I took my Lyft from Nob Hill to SoMa this morning, got picked up by Jan, a friendly lady who...
4 tags
A new project: SF Entryways →
This last week, I formalized what has been a recent obsession of mine: the many gorgeous entryways on San Francisco's apartment buildings. Entryways are interesting. They're not a start or an end. Just an in-between. They greet you when you come home or when you visit but they're never anything you really give too much attention to. I find that I crane my neck as I walk by...
July 2012
6 tags
Single Application Mode: My favorite hidden...
If you're anything like me when you're at your computer, you're easily distracted by pretty much anything. Create as many Desktops or Spaces as you want, a rogue bouncing icon will kill that nice flow that you're in. Enter my favorite hidden feature of OS X: Single Application Mode. Enabling Single Application Mode causes all of the other apps that are running, to hide...
June 2012
Pilgrim Surf + Supply in Brooklyn →
allofthelinks: I literally want everything in this store. If you're in Brooklyn, please, please go. You owe it to yourself and to the surf.
May 2012
3 tags
Life is about Three Things
(Photo: Horia Varlan) In the past few weeks I've been developing this, thinking a lot about this theory. It's still a work in progress so I hope that you think about it, expand it, propose changes, remix it, refute it. Life is about three things: Storytelling Contrast Communication Storytelling As humans have been around, we've relied on stories. Stories gave birth to...
April 2012
5 tags
How the history of Alcatraz inspired The Shawshank...
In 1982, Stephen King wrote a short novel called "Rita Hayworth and Shawshank Redemption." King penned Shawshank along with some other short novels in a collection entitled Different Seasons. In 1994, that short story would come to life as the movie known and loved by many, The Shawshank Redemption. I recently went on a night tour of Alcatraz and it became blatantly clear and...
4 tags
9 things I wish someone had told me about life...
The last two years of high school every teacher talked about getting us ready for college. I guess they did a good job because the transition to college was relatively painless. I packed up all of my stuff and moved to Boulder but for the most part, transitioning was easy. Nobody talks about transitioning out of college, into the real world, where your life is a brand new place. I'm writing...
5 tags
What I've Seen: 41 days with the Nike+ Fuelband
I got a Nike Fuelband and the end of February and I've been wearing it every day since, nearly every hour that I'm awake. The other night, I threw my data into Excel and made some pictures from the data. I'm really excited to share this with you: I've had my Nike Fuelband for 41 days (not counting today). I've earned 98,014 Fuel Points. I've taken 416,835...
5 tags
Why I'm Bullish on Gumroad
Since SXSW I have been particularly interested in a San Francisco startup you may have not heard of: Gumroad. Gumroad is an easy way to share and sell things that you create to your fans, friends and followers. It is perfect for the scores of independent artists and amateurs that hustle every day, just trying to make an impact and create things that resonate with people across the Internet and...
March 2012
4 tags
Sparrow for iPhone is out now!
I got a small preview of Sparrow for iPhone a few months ago and I've been really excited for it to hit the App Store. It's $2.99 and well worth it. Those guys did a great job. Watch the video below. sparrowmail: Sparrow iPhone is now available on the App Store.
5 tags
Spotify is Microsoft. Rdio is Apple.
I started using Rdio almost 13 months ago, according to my account statistics. I was working at Next Big Sound, everyone around me was raving about Rdio and Spotify had yet to launch in the US. I gave Rdio a casual spin, dropping $5 on a monthly subscription and using it occasionally in addition to the limited iTunes library on my MacBook Air. Somewhere around April or May, I noticed my Rdio...
February 2012
4 tags
Thoughts on the Nike+ Fuelband - Day 1
I've been playing with the new Nike+ Fuelband for about six hours now. I really, really like it. Here's why: This goal I've set - 3000 fuel points to start - looms over my head. I'm constantly checking the Fuelband every hour or so to see how close I'm getting to achieving my goal. I'm also checking how small activities contribute to Fuel points. High five -...
"What nobody tells people who are beginners — and I really wish someone had told..."
– Ira Glass
Do things. Tell people.
I have been notoriously bad about writing here for, well, who knows how long now. And saying that I'm going to be writing more is cheap. I need to actually do it.  But I miss you, Tumblr. I've been doing things. Time to start telling people.
January 2012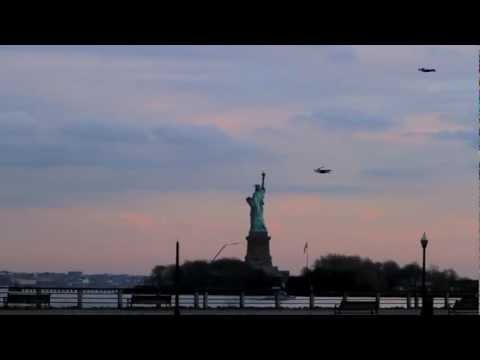 - 2012 -
Go.
November 2011
Digithoughts: Skmmr - Share with those who care →
Skmmr got featured on Digithoughts today! Sign up for our beta here. digithoughts: So, you like sharing stuff you read on the web with your friends, but don't feel that Facebook, twitter or Google+ does a good job of sorting out what to share with whom? Maybe Skmmr can be your solution: Instead of just "yelling into a crowded room", Skmmr intends to help you share content…
3 tags
With Skmmr, Sharing Content Is As Personal As It... →
Skmmr got some great press on Fueled.com today.  Become a part of our beta at Skmmr.com.
October 2011
5 tags
Skmmr aims to be your favorite way to share what... →
We got some great press on The Next Web today! Check it out and sign up for the Skmmr beta!
6 tags
Skmmr got picked to be part of TechCocktail!
Just got some great news. Skmmr has been selected among a handful of companies to present tomorrow night at TechCocktail in Boulder. Eric, Andy and I have worked very hard on Skmmr and we're excited to show it off. We'd love your feedback as we roll out the beta very, very soon. Sign up to be a part of it here.
4 tags
Skmmr (beta) - Tell your friends what to read. →
Friends, I'm incredibly proud to be releasing Skmmr in the very near future. Skmmr is a web app that lets you create a small, intimate circle and push content directly to your friends and loved ones through those same circles. That's about all I can say for now.  Eric Magnuson and I are behind Skmmr. It was beautifully designed by Andy Stone. Give us your email and we'll send...
2 tags
Could Customer Service Usurping Be a Business?
This idea came to me around my fourth or fifth call to Comcast/Xfinity today, trying to get help with a strange problem affecting my cable modem. What if, instead of calling the actual company related to your problem, you could call a third-party service, one that could help in a variety of areas, encompassing many, many companies' knowledge bases? This third-party service wouldn't...
2 tags
Why You Should Produce a Lot
Across all forms of art there are those that produce in obnoxious and sometimes obsessive amounts. The Beatles, Tupac and Lil Wayne are just a few artists off the top of my mind that I pulled from this list of compulsive creators. There is a lot they can teach us about churning out work. Not everything you produce will be a hit This should be a fundamental understanding. Not everything you do...
8 tags
How Utah Will Soon End Homelessness →
Utah gives the homeless homes, job training, social services like abuse prevention and access to mental health professionals and it works! Incredible story. 
September 2011
6 tags
5 tags
1 tag
Facebook Timeline Drills Through Facebook's Data...
Yesterday's Facebook Timeline announcement was interesting because it blew out the data floor that Facebook has had for years. Facebook has very little consistent data prior to 2004 when it began. This is obviously a function of technology as a whole, as it's difficult to gather data from before you started working on whatever it is you're working on (there are exceptions to...
3 tags
I love when bands write songs that sound better...